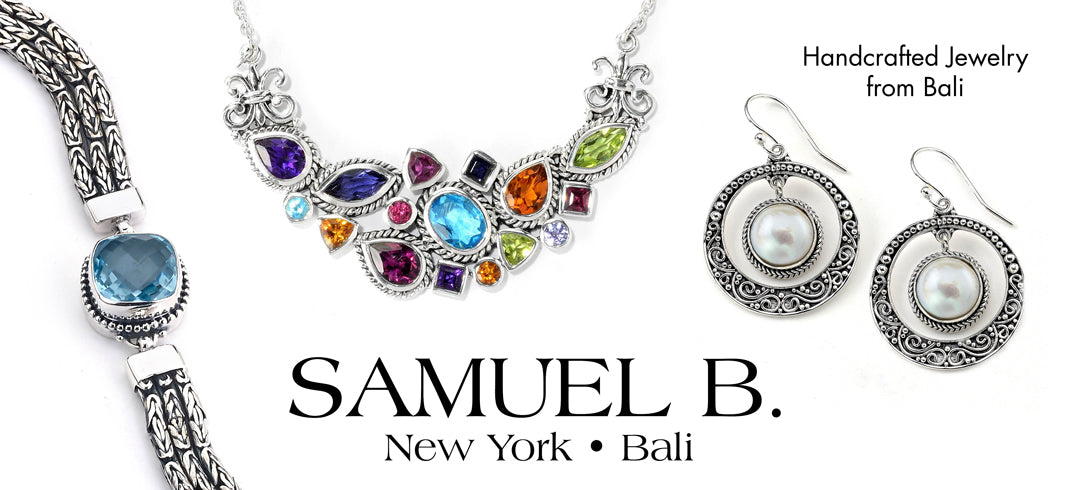 Samuel Behnam brings over 30 years of art and jewelry experience to The Samuel B. Collection. Blending traditional Balinese and Thai craftsmanship with contemporary style, Samuel creates innovative jewelry designs. Each piece represents a unique interpretation, taking inspiration from asymmetrical flower petals, Pantone's color forecast, and ornate Balinese architecture.
Samuel's commitment to quality is evident in his meticulous attention to detail and rigorous quality control standards. He personally oversees the jewelry-making process to ensure that every piece reflects his vision.
The Samuel B. Collection employs over 100 talented artisans in Bali, Thailand, and India. Samuel and wife Neda prioritize design integrity and sustainability, actively seeking organic materials and processes for their jewelry.